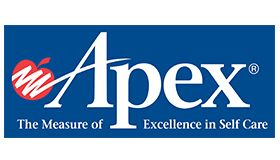 Help for Daily Living
Apex® are a range of health & medication aids that improve quality of life. Apex® products are made with high-quality materials, easy-to-use product designs and manufacturing in the USA, whenever possible.
Apex offers a wide selection of first aid, medication aides, and daily living products including finger splints, medical jewellery, medication/pill organisers, pill crushers/splitters and more.
Shop now