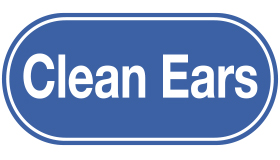 Ear Wax Removal System
High Efficacy, High Safety Profile, User Friendly, Preservative Free.
CleanEars is an easy to use, gentle ear-cleansing solution, suitable for use by the whole family. It is an effective and clinically proven method to remove ear wax and a safe alternative to cotton bud use.
When used 2 to 3 times a week as part of your personal care routine, CleanEars helps prevent wax build-up and keeps ears refreshingly clean and clear.
CleanEars is made from a unique extraction of natural olive oil. In regular use, it gives the ears a refreshing feeling of cleanliness. CleanEars is preservative free.
shop now