Worm Your Pet Every 3 Months
Manufactured in Ireland by Chanelle, Ireland's leading veterinary supplies company, Exitel® is a worming tablet for Dogs and Cats.  It treats and protects your pets against Roundworms, Tapeworms, Hookworms & Whipworms.
Suitable for the Pet Travel Scheme.
For free 3 monthly text/email reminders, register online on www.exitelplus.ie 
This product is only available to purchase in pharmacy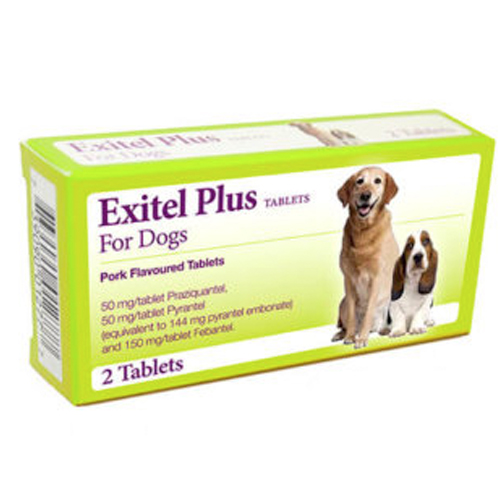 Register your Pet for Free Worming Reminders!
For more information on worming and to register to your dog or cat for free periodic reminders by either text or email, log onto www.exitelplus.ie
The user only has to register once with the website and, once registered, they can subsequently add as many pets and reminders as they wish.