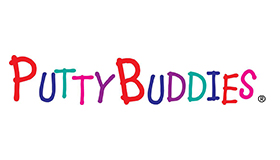 Floating Silicone Ear Plugs from the makers of Ear Band-it®
From the makers of Ear Band-it®, Putty Buddies® are soft, comfortable silicone ear plugs designed to cover the opening of the ear, avoiding the irritation which can sometimes be caused by plugs that fit deeper in the ear canal.
The great advantage of Putty Buddies® is that they float ! Because they are made with a special patented Flo-Tek® silicone formula, they float easily on water so they can always be found if dropped or dislodged!
3 pairs of Putty Buddies® come in each pack with a variety of colours.
shop now